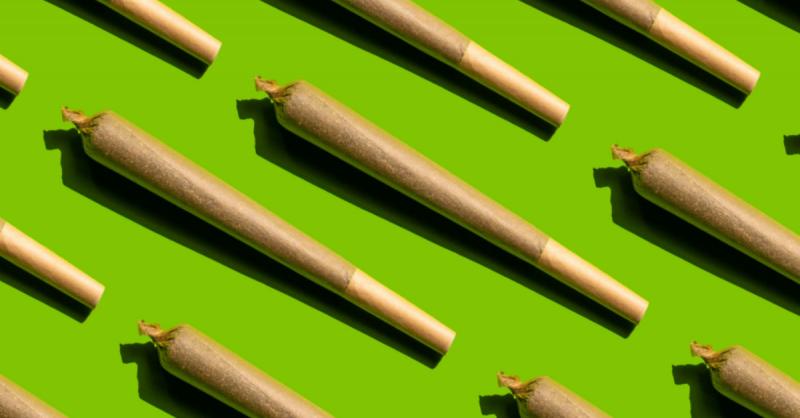 Pre-rolls, particularly Infused Pre-rolls, are becoming increasingly popular in our Nevada dispensaries for a number of reasons.
What is an infused pre-roll joint?
A pre roll joint is exactly what it sounds like - a join that is pre-rolled and ready to smoke when you purchase it.
An infused pre roll has hash oil or wax concentrate added to the joint, giving you the best possible experience when smoking.
Fun Fact: The Motivator was the first infused pre-roll in Nevada!
What are the benefits of infused pre-rolls?
Pre-rolls save you time.
Pre rolls are popular because you purchase them ready to consume. You can skip the hassle of rolling them yourself and go straight to the good part - relaxing and enjoying yourself.
Your high is consistent.
A high quality infused pre-roll, such as the Motivator we sell here on our website and in our Nevada disparities, will be carefully measured and rolled with a consistent amount of hand-cut cannabis flower. It is infused with Honeycomb concentrate to give you the perfect high, every time.
You get the most from your purchase.
Not only do you get high quality cannabis flower, you get that extra burst from the infusion of concentrate to really get the most from your pre-roll.
Are infused pre-rolls stronger?
Because of the added concentrate, infused pre-rolls typically have a higher amount of THC than other pre-rolls.
Are pre-rolls good for beginners?
Because of the consistency of the high and the fact that they are ready to go when you get them, pre-rolls are great for beginners. Infused pre-rolls might have higher levels of THC, so consume them carefully if you're just trying out cannabis for the first time.
What should I look for in a pre-roll?
Quality of Flower
A small pre-roll is a great way to try out a new strain before investing in a full flower. When buying a pre-roll, look for high quality flowers. Hand trimmed cannabis is widely considered the highest-quality flower. With skilled hand trimming, each and every bud is cut precisely to perfection and the trichomes are preserved.
At Cannavative our flowers are all hand-trimmed, and our pre-rolls are also hand rolled. We put a lot of love, time and skill into every infused pre-roll. You deserve the best, so we're making sure you get it, every time.
Quality of Concentrate Infusion
Another great question to ask when purchasing an infused pre-roll is how the pre-roll is infused. There are different choices for infusing a pre-roll, from basic hash oil to delightfully potent extracts.
Cannabis concentrates can take several forms once the THC and cannabinoids have been extracted from the flower. A rather luxurious one goes by the name of honeycomb. It gets its name from its golden and fluffy texture, and it's a slight resemblance to the honeycombs found in beehives.
In terms of potency, honeycomb extracts can potentially be extremely potent. Compared to other concentrates, honeycomb is very similar to shatter, in that it can be anywhere between 60%-80% THC.
At Cannavative, we use Honeycomb to infuse the Motivator pre-rolls. This high-quality infusion is what makes our pre-rolled joints potent, luxurious, and highly popular.
Consistency
How does your pre roll taste? Does it have a strong, consistent flavor from first hit to the last puff? Product consistency is important when it comes to infused pre-rolls, and flavor is one way to judge consistency.
Does it Burn Properly?
No one likes a joint that burns unevenly or canoes. Careful attention to consistency of the blending will help your joint burn evenly and let you enjoy it fully, to the last puff.
In our Motivator, the honeycomb is blended in such a regular way, they won't canoe and will provide a smooth burn every time.
---