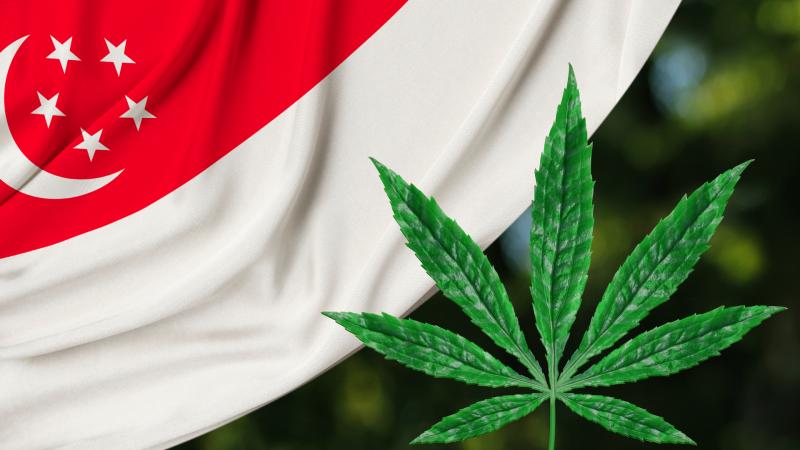 Omar Yacob Bamadhaj was convicted in February of bringing at least 2 pounds of cannabis into the country in 2018. He won't just serve prison time for the minor offense, but faces the death penalty. His appeal was overturned last month, and he is sentenced to be hanged for drug trafficking.
What is the story?
When traveling back from Malaysia in 2018, authorities found about 2 pounds of marijuana wrapped in foil and newspaper in the trunk of his car.
His lawyers claim there was doubt about whether he knowingly brought the drug into the city-state. Bamadhaj argued in court that he didn't know what was in the trunk and that other people had put it there without him knowing, according to Channel News Asia.
However when he was arrested, he said that his acquaintances had convinced him to bring the marijuana into Singapore and he did it because he needed the money, the report said.
He also argued at one point that drug-enforcement officers had "coerced" him into an admission, saying an officer had threatened to hang him and his father if he refused to confess, Channel News Asia reported.
The Worldwide War on Drugs
According to Amnesty International's death penalty advisor, Chiara Sangiorgio, "Singapore's heavy reliance on draconian laws and policies have not only failed to tackle the use and availability of drugs, they also give zero effective protection from drug-related harm and instead facilitate a raft of human rights violations."
In 2015, The Economist reported that 32 countries use the death penalty as a punishment for drug smuggling charges. In 2020, at least 30 executions for drug-related offenses are known to have been carried out in China, Iran and Saudi Arabia, reports Amnesty International.
Changes in Perceptions of Cannabis in the United States
In stark contrast, the United States has seen a recent renaissance when it comes to the use of hemp and marijuana for its medicinal, practical, and recreational benefits.
In our state of Nevada, medicinal cannabis was legalized on November 7th, 2000. It would take another 15 years until the very first medical marijuana dispensary opened its doors. Then in 2017, recreational cannabis sales were legalized, but the battle is far from over.
The recreational use of cannabis is legalized in 18 states, the District of Columbia, the Northern Mariana Islands, and Guam. Another 13 states and the U.S. Virgin Islands have decriminalized its use.
At Cannavative, we continue to support groups that fight for your individual right to enjoy the medical and recreational benefits of cannabis.